Foundation
Movement & Fitness
San Diego's
Premiere Movement Facility
Improve your posture.
Improve your life.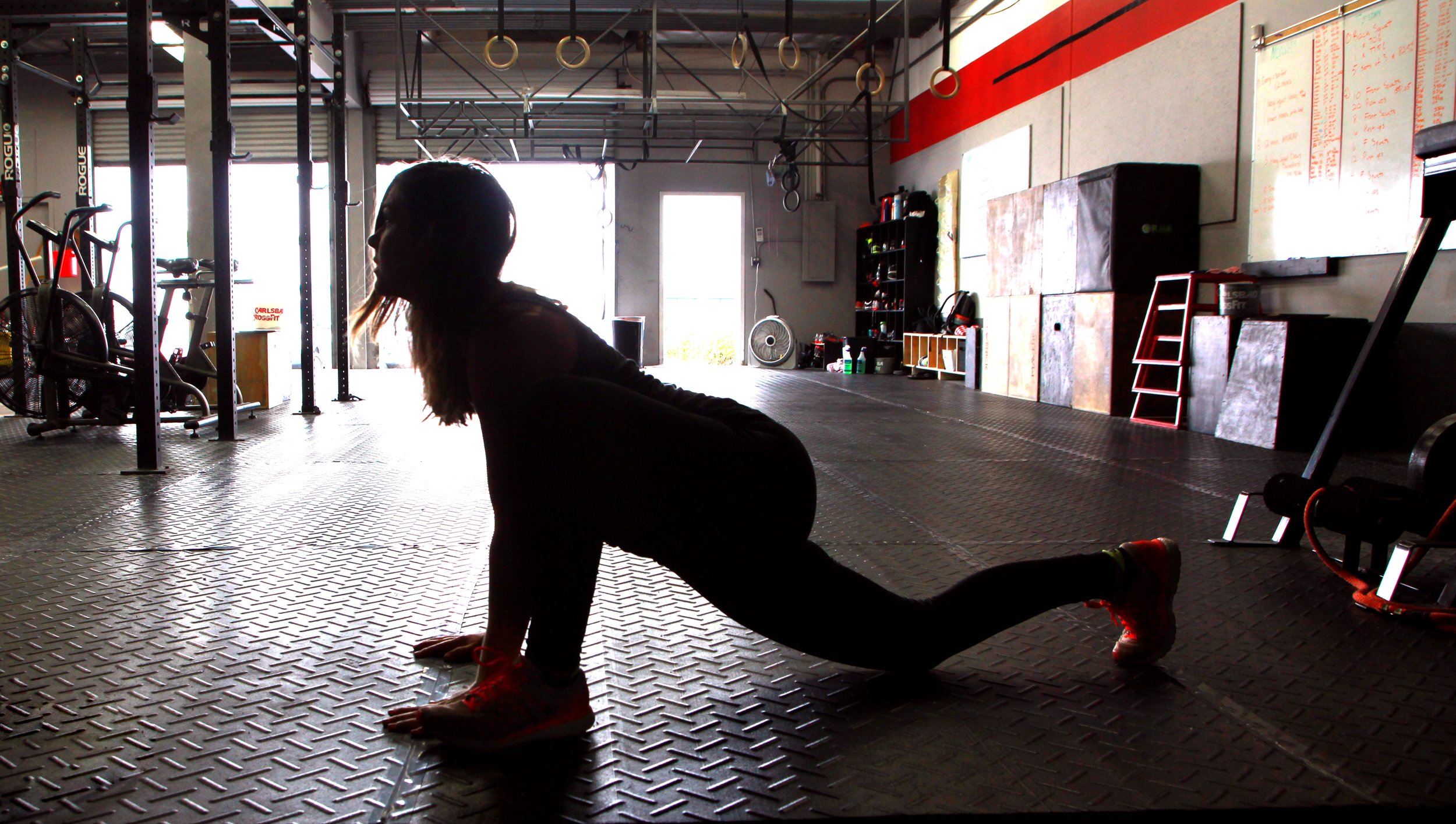 "Movement is a medicine for creating change in a person's physical, emotional, and mental states."
— Carol Welch
Get ready to learn how your body moves and how you can recover from injury faster thru simple corrective movements that fix your posture. With a custom program designed to fit your needs, together we will help you reach your personal goals, even if it's to live a pain free day.
Initial consultation
Spend a one on one private session measuring your posture, your balance, and taking a Functional Movement Test. We will talk about your story. Your falls, your bumps, and your bruises. And how all this relates to where you are now.
Report of Findings
The appointment where you learn how your body moves. We will go over your postural photos, movement video, and balance test. I'll educate you on the exercises you can do to relieve pain and start living your best life now.
"This place ended my pain! Lorae evaluated me and created a program of unique exercises to rebuild parts of my body that were turned off causing constant acute and chronic back pain and S-I pain. The method is unique and worked way better than any other PT or chiropractic work I had done. Lorae is a great motivator and super knowledgeable. I sit too much at work and my problems became chronic and limited my activities. Now I have no S-I pain and keep doing the foundational work to stay this way!" - Krystin M.
I used to be a marathon runner, had terrible back pain after having my baby. I felt like I could barely walk. Thru learning how to strengthen my core and correcting my posture, I am now back to running and extremely grateful that a friend recommended me to Lorae. Now not only am I back to running, but I love it." - Linda S.
Meet Lorae
I'm a proud wife of a Marine Corps Veteran. A Fresno State Alumni with my discipline in Kinesiology with an emphasis in Exercise Science. I have worked in the rehabilitation field for over eight years working with geriatrics, balance, cardiaology/pulmonary, women's health, orthopedic and sports performance. I'm a Postural Alignment and Functional Movement Specialist. I am honored to say that I have worked with people from all walks of life; from the weekend warriors, amateur athletes to the professional and Olympic athletes in movement and sports performance.
I'm the owner of Foundation Movement & Fitness, a Functional Movement Facility located in sunny Carlsbad California. I also teach remotely even across oceans!
I understand that people want to get out of pain and get back to doing what they love to do. That is why I want to share my passion and to teach people how to move better.
In exercises, group settings, private sessions, acceleralted learning. In the office take part in the small group setting. The office allows us to create small group sessions so that you can receieve the individualized care that you need while taking part in a community of people that share similar stories and experiences. I offer private one on one sessions as well. For the individual that doesn't have a lot of time and is willing to put in a little homework, I offer a 12 week intensive program that includes three private sessions a week, individual homework
Remote Coaching. Where there's no limits in distance.
It doesn't matter if you are half way around the globe, technology closes the gap. You and I will spend one on one time together thru remote coaching where we will not only work on your individual program, but we will see what you'll be able do with what equipment is available around your house or at your gym.
Corporate Events and Business Lunch and Learns
Allow me to come into your office and teach you how to stay moving even at your desk! I offer fun lunch and learns to educate you, your staff, or your co workers how to combat the sitting disease and create better posture at your workplace.
Aerial Artists Injury Prevention
It all starts with the basics...
The aerial, pole and circus sports are becoming popular. These athletes put their body thru rigorous training that demands strength stability and flexibility. With this sport there comes a particular set of injuries. I will accelerate injury recovery, educate clients to help prevent future injures and how they can incorporate these techniques into their daily warm up routines.
I work with individuals on injuries to their necks, backs, hips, shoulders, elbows.,basically where ever you bend. Iwill teach you how to take basic functional movements and concepts and apply them in warm up and dance practice.
I have been a guest presenter in studios across Southern California, , Pacific Pole Conference and San Diego Pole Retreat. I have hosted instructor training in the CoreSet Method for studio injury reduction and overall athlete health.
Teaching your body to move well thru correcting your posture and movement dysfunctions.
Initial Consultation
$175 —Initial Consultation and Report of Findings.
Monthly Semi Private Sessions
$180 - 3 times a Week
$150 - 2 times a Week
$100 - 1 time a Week
*enrolled on Autopay
$300- 5 pack
$550 - 10 pack
$85 - 60 minute Private session
$4,000- 12 week Private Intensive
*Inquire about remote teaching prices
*Offers a service member discount
The Office
(In front of Carlsbad Crossfit)
6353 El Camino Real, Suite G
Carlsbad, CA 92009
Contact Us
Have questions? Ask away!! Find out how I can help you today!